Swan Lake is one of those productions you can enjoy just because it is beautiful and the costumes rival Cirque de Soleil, but there's more to Swan Lake than just a seat in the balcony.
Waiting for the swans
In order to dig deeper into the performance, we read a children's book about the origination of the costumes and the five dance movements. The Swan Princess of the English National Ballet impressed us by performing 32 fouette's (toe-top spins) I heard from other students that even doing TWO fouette's is killer, so this dancer was over-the-top with talent.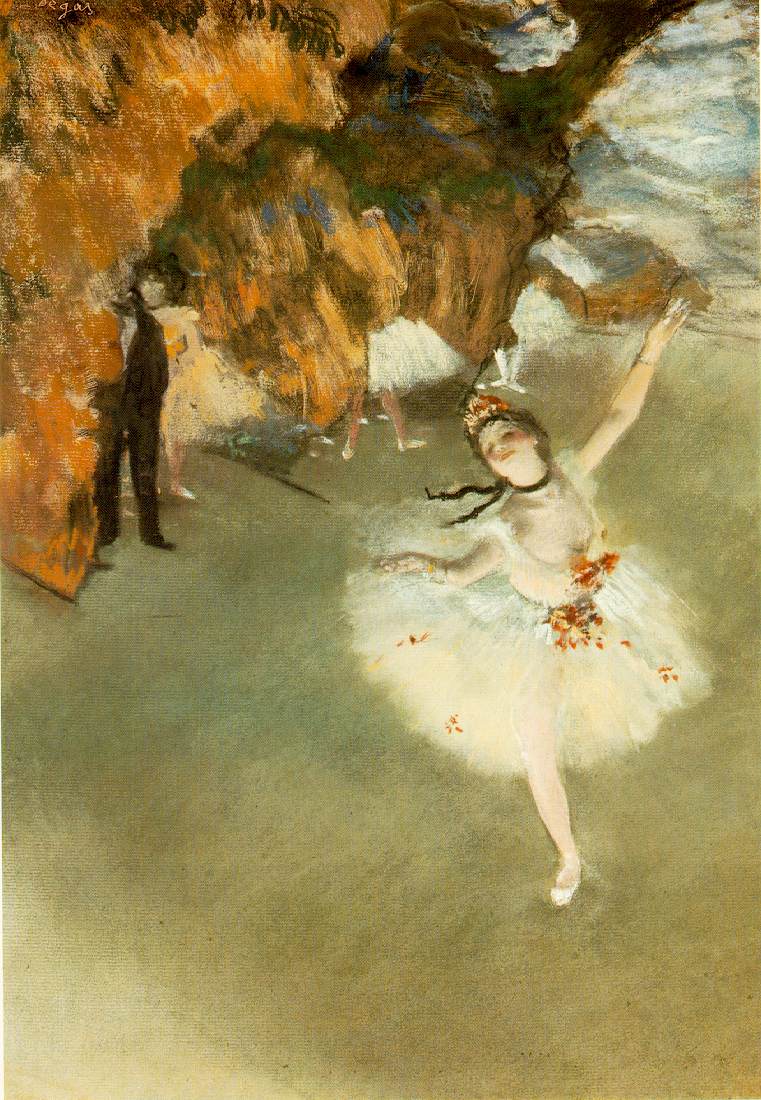 This one is my favorite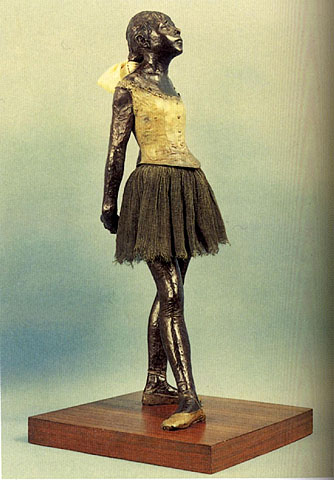 We fell in love with this Degas sculpture
Not only did we enjoy the background, we saw the Edward Degas paintings at the Louvre. They house a collection of all his sketches of ballerina's behind the scenes and on stage. He captured moments of dancers warming up, one of a dancer tying her toe-shoe, and a favorite - one of a dancer scratching her back. They say Degas spent so much time painting them, he could name all their movements.
One big surprise just after the final bows was a full-scale evactuation of the Royal Albert Hall. Someone mentioned a smoke machine, but it really made me want to get as far away from the crowd as possible!