While reading Framed, I learned that the best way to embrace art is through the eyes of children. They always say what adults are really thinking! In the story, the children in the rainy, dying town of Manod, Wales are turned onto art when a swanky curator named Lester mysteriously takes over the old mine above their family gas station. He moves all the pieces from the National Gallery to the mine above their business to protect them a flood in London. The children convince Lester to get one piece of art out each week and show it to them before he puts it on temporary display at the gallery. Their impressions of each painting are so funny! Especially the one titled, "The Grotesque Old Woman" by Massys. When the children are wondering why anyone would paint such an ugly lady, one of them pipes up and says it's to make everyone looking at it feel beautiful!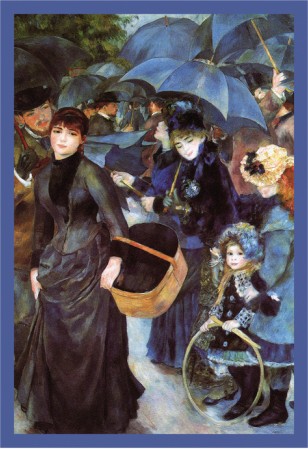 When all the people of Manod start showing up for peeks at the art, suddenly they start creating art and bringing their town back to life. After seeing Monet's "The Bathers", the local butcher gets all the old boats out, paints them and re-opens the lake to the public. When their mother sees Renoir's "The Umbrellas", she goes around passing out her thrift-store collection of colorful umbrellas and suddenly a "kaleidoscope snake" of people using them in the rain becomes a performance worth coming to Manod to experience. In hopes of keeping their town thriving, the children decide to stage a big art heist.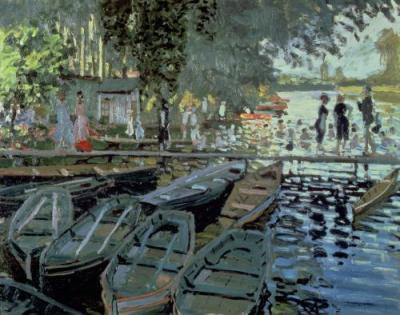 Visiting a slate mine in beautiful, rainy Wales - where their accents sound like Gaelic(Old Scottish) .......
Llechwedd Slate Caverns, Wales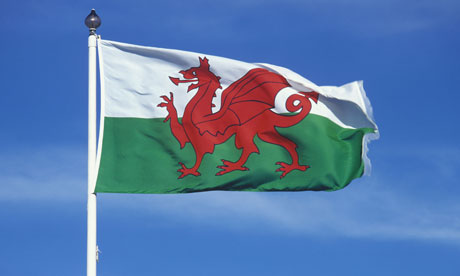 .......and their flag is a dragon!!
My new blogging buddy
Now, if he would just stop singeing the keys!
To connect with the story, we visited the paintings in the British National Gallery. It was so fun to compare the children's descriptions of the paintings to our own. I thought it was so funny to see the "baby about to be tossed" on the Wilton Diptych. I was amazed at how bright the blues and golds are in real life! I had no idea that paint would stay so vibrant over so many years.....
Just in case you want to feel beautiful today.....
Massys's Old Woman