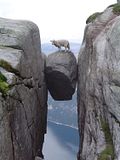 So today was one of those parenting conundrum days. Talk about between a rock and a hard place! How in the world could I have worked this out any better? I had a semi-final exam today and a five page paper to turn in. Let's just say I worked pretty hard to prepare. A winter storm blew in with -9 temps and windchills ranging from -20 to -30. When Wyatt went to bed the night before at 3pm I had a feeling he was not going to school this morning. Okay, so I can't exactly call a sitter for a sick child. Missing both classes today would likely drop my A's to B's because of the high scores riding on them. I thought about it all night - maybe I could take Wyatt along just to drop off the paper? Could he sit in on my test like Dakota does? Nah, he wasn't well enough. I even had a dream that I lost him in one of the school buildings. It was way too cold and it's a 15 minute walk from my car to the building each way.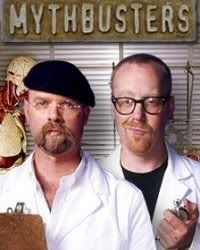 *Cue Serious Problem Solvers*

Well, my husband suggested I keep one of the older boys home to help. So, I pull the mom-card today and had Dustin stay home as my back-up. (He's old enough to watch a 7 year old). I gave him the opportunity to say no (he hates having make-up work). He said yes, then no, then yes and reasoned that today they were working on a Thanksgiving packet (not critical). So off I went to deliver my paper at 9am in the storm. I got the paper delivered and headed back to check the boys (40 minutes each way) and by then it was a BLIZZARD. I couldn't see when a car or semi would pass me and blow snow up in my windshield and the roads were icy. I made it home but had to talk myself into going back for the exam. I headed back, took the exam, and crept home at a snail's pace to stay on the road. So, yep, today I was a naughty-mommy! I put my education before my son's. Thanks, Dustin for takin' one for the team! What would you do?